Dunkirk
PG-13
for intense war experience and some language


Tom Hardy, Mark Rylance

-

1 hr. 47 mins.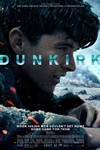 In May 1940, Germany advanced into France, trapping Allied troops on the beaches of Dunkirk. Under air and ground cover from British and French forces, troops were slowly and methodically evacuated from the beach using every serviceable naval and civilian vessel that could be found. At the end of this heroic mission, 330,000 French, British, Belgian and Dutch soldiers were safely evacuated.
Official Site
Trailer
---
Girls Trip
R
for crude and sexual content throughout, pervasive language, brief graphic nudity, and drug material


Regina Hall, Queen Latifah

-

2 hr. 2 mins.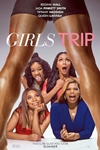 When four lifelong friends: Regina Hall, Queen Latifah, Jada Pinkett Smith and Tiffany Haddish - travel to New Orleans for the annual Essence Festival, sisterhoods are rekindled, wild sides are rediscovered, and there's enough dancing, drinking, brawling and romancing to make the Big Easy blush.
Official Site
Trailer
---
Valerian and the City of a Thousand Planets
PG-13
for sci-fi violence and action, suggestive material and brief language


Dane DeHaan, Cara Delevingne

-

2 hr. 17 mins.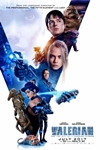 In the 28th century, Valerian and Laureline are a team of special operatives charged with maintaining order throughout the human territories. Under assignment from the Minister of Defense, the two embark on a mission to the astonishing city of Alpha - an ever-expanding metropolis where species from all over the universe have converged over centuries to share knowledge, intelligence and cultures with each other. There is a mystery at the center of Alpha, a dark force which threatens the peaceful existence of the City of a Thousand Planets, and Valerian and Laureline must race to identify the marauding menace and safeguard not just Alpha, but the future of the universe.
Official Site
Trailer
---
Atomic Blonde
R
for sequences of strong violence, language throughout, and some sexuality/nudity


James McAvoy, Charlize Theron

-

1 hr. 55 mins.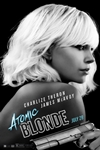 The crown jewel of Her Majesty's Secret Intelligence Service, Agent Lorraine Broughton is equal parts spycraft, sensuality and savagery, willing to deploy any of her skills to stay alive on her impossible mission. Sent alone into Berlin to deliver a priceless dossier out of the destabilized city, she partners with embedded station chief David Percival to navigate her way through the deadliest game of spies.
Official Site
Trailer
---
The Emoji Movie
PG
for rude humor


Anna Faris, T.J. Miller

-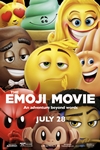 Hidden within the messaging app is Textopolis, a bustling city where all your favorite emojis live, hoping to be selected by the phone's user. In this world, each emoji has only one facial expression - except for Gene, an exuberant emoji who was born without a filter and is bursting with multiple expressions. Determined to become "normal" like the other emojis, Gene enlists the help of his handy best friend Hi-5 and the famous code breaker emoji Jailbreak. Together, they embark on an epic "app-venture" through the apps on the phone, each its own wild and fun world, to find the Code that will fix Gene. But when a greater danger threatens the phone, the fate of all emojis depends on these three unlikely friends who must save their world before it's deleted forever.
Official Site
Trailer
---
The Dark Tower
PG-13
for thematic material including sequences of gun violence and action


Idris Elba, Matthew McConaughey

-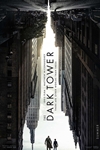 There are other worlds than these. Stephen King's The Dark Tower, the ambitious and expansive story from one of the world's most celebrated authors, makes its launch to the big screen. The last Gunslinger, Roland Deschain (Idris Elba), has been locked in an eternal battle with Walter O'Dim, also known as the Man in Black (Matthew McConaughey), determined to prevent him from toppling the Dark Tower, which holds the universe together. With the fate of the worlds at stake, good and evil will collide in the ultimate battle as only Roland can defend the Tower from the Man in Black.
Official Site
Trailer
---
Detroit
R
for strong violence and pervasive language


John Boyega, Will Poulter

-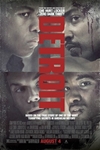 From the Academy Award winning director of THE HURT LOCKER and ZERO DARK THIRTY, DETROIT tells the gripping story of one of the most terrifying moments during the civil unrest that rocked Detroit in the summer of '67.
Official Site
Trailer
---
Kidnap
R
for violence and peril


Halle Berry, Sage Correa

-

1 hr. 34 mins.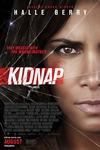 A typical afternoon in the park turns into a nightmare for single mom Karla Dyson (Academy Award winner Halle Berry) when her son suddenly disappears. Without a cell phone and knowing she has no time to wait for police help, Karla jumps in her own car and sets off in pursuit of the kidnappers. A relentless, edge-of-your seat chase ensues, where Karla must risk everything to not lose sight of her son.
Official Site
Trailer
---