Action Point
R
for crude sexual content, language, drug use, teen drinking, and brief graphic nudity


Johnny Knoxville, Camilla Wolfson

-

1 hr. 25 mins.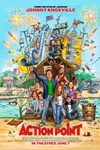 Everyone's favorite daredevil Johnny Knoxville is back to his hilariously painful antics in the upcoming comedy ACTION POINT. Knoxville stars as D.C., the crackpot owner of a low-rent, out-of-control amusement park where the rides are designed with minimum safety for maximum fun. Just as D.C.'s estranged teenage daughter Boogie comes to visit, a corporate mega-park opens nearby and jeopardizes the future of Action Point. To save his beloved theme park and his relationship with his daughter, D.C. and his loony crew of misfits risk everything to pull out all the stops - and stunts – making for another wild ride from the star of BAD GRANDPA and JACKASS.
Official Site
Trailer
---
Adrift
PG-13



Shailene Woodley, Sam Claflin

-

2 hr. 0 mins.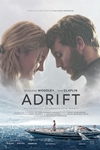 Starring Shailene Woodley (Fault in Our Stars, Divergent films) and Sam Claflin (Me Before You, The Hunger Games films), ADRIFT is based on the inspiring true story of two sailors who set out to journey across the ocean from Tahiti to San Diego.
Tami Oldham (Woodley) and Richard Sharp (Claflin) couldn't anticipate they would be sailing directly into one of the most catastrophic hurricanes in recorded history. In the aftermath of the storm, Tami awakens to find Richard badly injured and their boat in ruins. With no hope for rescue, Tami must find the strength and determination to save herself and the only man she has ever loved.
Official Site
Trailer
---
Hereditary
R
for horror violence, disturbing images, language, drug use and brief graphic nudity


Toni Collette, Gabriel Byrne

-

2 hr. 6 mins.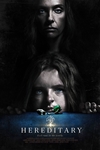 When Ellen, the matriarch of the Graham family, passes away, her daughter's family begins to unravel cryptic and increasingly terrifying secrets about their ancestry. The more they discover, the more they find themselves trying to outrun the sinister fate they seem to have inherited. Making his feature debut, writer-director Ari Aster unleashes a nightmare vision of a domestic breakdown that exhibits the craft and precision of a nascent auteur, transforming a familial tragedy into something ominous and deeply disquieting, and pushing the horror movie into chilling new terrain with its shattering portrait of heritage gone to hell.
Official Site
Trailer
---
Ocean's 8
PG-13
for language, drug use, and some suggestive content


Sarah Paulson, Helena Bonham Carter

-

1 hr. 50 mins.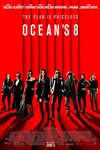 Debbie Ocean gathers a crew to attempt an impossible heist at New York City's yearly Met Gala.
Official Site
Trailer
---
Superfly



Trevor Jackson, Jason Mitchell

-

1 hr. 48 mins.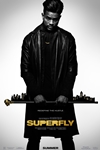 Superfly - the film that helped define a genre in its characters, look, sound, and feel - is reimagined with Director X, director of legendary music videos (Drake, Rihanna), introducing it to a new generation. The screenplay is by Alex Tse.
Official Site
Trailer
---
The Incredibles 2
PG
for action sequences and some brief mild language


Craig T. Nelson, Holly Hunter

-

1 hr. 58 mins.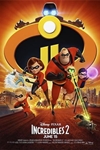 Everyone's favorite family of superheroes is back in Incredibles 2 but this time Helen (voice of Holly Hunter) is in the spotlight, leaving Bob (voice of Craig T. Nelson) at home with Violet (voice of Sarah Vowell) and Dash (voice of Huck Milner) to navigate the day-to-day heroics of normal life. It's a tough transition for everyone, made tougher by the fact that the family is still unaware of baby Jack-Jack's emerging superpowers. When a new villain hatches a brilliant and dangerous plot, the family and Frozone (voice of Samuel L. Jackson) must find a way to work together again which is easier said than done, even when they're all Incredible.
Official Site
Trailer
---
Tag
R
for language throughout, crude sexual content, drug use and brief nudity


Jeremy Renner, Ed Helms

-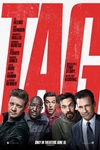 One month every year, five highly competitive friends hit the ground running in a no-holds-barred game of tag they've been playing since the first grade - risking their necks, their jobs and their relationships to take each other down with the battle cry "You're It!" This year, the game coincides with the wedding of their only undefeated player, which should finally make him an easy target. But he knows they're coming... and he's ready. Based on a true story, "Tag" shows how far some guys will go to be the last man standing.
Official Site
Trailer
---
Jurassic World: Fallen Kingdom
PG-13
for intense sequences of science-fiction violence and peril


Chris Pratt, Bryce Dallas Howard

-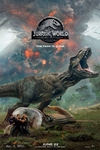 It's been three years since theme park and luxury resort Jurassic World was destroyed by dinosaurs out of containment. Isla Nublar now sits abandoned by humans while the surviving dinosaurs fend for themselves in the jungles.
When the island's dormant volcano begins roaring to life, Owen (Chris Pratt) and Claire (Bryce Dallas Howard) mount a campaign to rescue the remaining dinosaurs from this extinction-level event. Owen is driven to find Blue, his lead raptor who's still missing in the wild, and Claire has grown a respect for these creatures she now makes her mission. Arriving on the unstable island as lava begins raining down, their expedition uncovers a conspiracy that could return our entire planet to a perilous order not seen since prehistoric times.
Official Site
Trailer
---