American Made
R
for language throughout and some sexuality/nudity


Tom Cruise, Domhnall Gleeson

-

1 hr. 55 mins.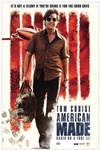 Barry Seal, a TWA pilot, is recruited by the CIA to provide reconnaissance on the burgeoning communist threat in Central America and soon finds himself in charge of one of the biggest covert CIA operations in the history of the United States that spawned the birth of the Medellin cartel and eventually almost brought down the Reagan White House with the Iran Contra scandal.
Official Site
Trailer
---
Flatliners
PG-13
for violence and terror, sexual content, language, thematic material, and some drug references


Kiersey Clemons, Nina Dobrev

-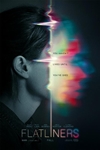 In Flatliners, five medical students, hoping to gain insight into the mystery of what lies beyond the confines of life, embark on a daring and dangerous experiment. By stopping their hearts for short periods of time, each triggers a near-death experience. As the investigation becomes more and more perilous, they are forced to confront the sins of their pasts, as well as contend with the paranormal consequences of trespassing to the other side.
Official Site
Trailer
---
Blade Runner 2049
R
for violence, some sexuality, nudity and language


Ryan Gosling, Harrison Ford

-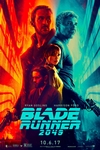 Thirty years after the events of the first film, a new blade runner, LAPD Officer K, unearths a long-buried secret that has the potential to plunge what's left of society into chaos. K's discovery leads him on a quest to find Rick Deckard, a former LAPD blade runner who has been missing for 30 years.
Official Site
Trailer
---
Blade Runner 2049: The IMAX 2D Experience
R
for violence, some sexuality, nudity and language


Ryan Gosling, Harrison Ford

-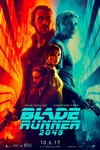 Trent'anni dopo gli eventi del primo film, il nuovo Blade Runner 2049. L'agente K della Polizia di Los Angeles (Ryan Gosling) scopre un segreto sepolto da tempo che potrebbe far precipitare nel caos quello che e` rimasto della societa`. La scoperta di K lo spinge verso la ricerca di Rick Deckard (Harrison Ford), un ex- blade runner della polizia di Los Angeles sparito nel nulla da 30 anni.
Official Site
Trailer
---
The Mountain Between Us
PG-13
for a scene of sexuality, peril, injury images, and brief strong language


Idris Elba, Kate Winslet

-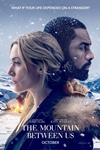 Stranded after a tragic plane crash, two strangers must forge a connection to survive the extreme elements of a remote snow covered mountain. When they realize help is not coming, they embark on a terrifying journey across hundreds of miles of wilderness, pushing one another to endure and igniting an unexpected attraction. The film is directed by Academy Award nominee Hany Abu-Asad and stars Academy Award winner Kate Winslet and Idris Elba.
Official Site
Trailer
---
My Little Pony: The Movie
PG
for mild action


Kristin Chenoweth, Tara Strong

-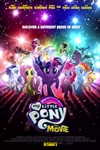 A dark force threatens Ponyville, and the Mane 6 – Twilight Sparkle, Applejack, Rainbow Dash, Pinkie Pie, Fluttershy, and Rarity – embark on an unforgettable journey beyond Equestria where they meet new friends and exciting challenges on a quest to use the magic of friendship to save their home.
Official Site
Trailer
---
Breathe
PG-13
for mature thematic material including some bloody medical images.


Andrew Garfield, Claire Foy

-

1 hr. 54 mins.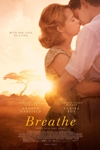 Andy Serkis brings to life the inspiring true love story between Robin Cavendish (Academy Award® nominee, Andrew Garfield) and his wife Diana (Golden Globe Winner, Claire Foy), an adventurous couple who refuse to give up in the face of a devastating disease. When Robin is struck down by polio at the age of 28, he is confined to a hospital bed and given only a few months to live. With the help of Diana's twin brothers (Tom Hollander) and the groundbreaking ideas of inventor Teddy Hall (Hugh Bonneville), Robin and Diana dare to escape the hospital ward to seek out a full and passionate life together — raising their young son, traveling and devoting their lives to helping other polio patients.
Official Site
Trailer
---
The Foreigner
R
for violence, language and some sexual material


Jackie Chan, Pierce Brosnan

-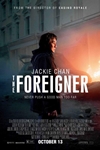 This film tells the story of humble London businessman Quan (Chan), whose long-buried past erupts in a revenge-fueled vendetta when the only person left for him to love -- his teenage daughter -- is taken from him in a senseless act of politically-motivated terrorism. In his relentless search for the identity of the terrorists, Quan is forced into a cat-and-mouse conflict with a British government official (Brosnan), whose own past may hold clues to the identities of the elusive killers.
Official Site
Trailer
---