12 Strong
R
for war violence and language throughout


Chris Hemsworth, Michael Shannon

-

2 hr. 10 mins.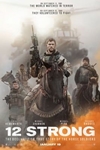 Set in the harrowing days following 9/11, a U.S. Special Forces team, led by their new Captain, Mitch Nelson (Chris Hemsworth), is chosen to be the first U.S. troops sent into Afghanistan for an extremely dangerous mission. There, in the rugged mountains, they must convince Northern Alliance General Dostum (Navid Negahban) to join forces with them to fight their common adversary: the Taliban and their Al Qaeda allies. In addition to overcoming mutual distrust and a vast cultural divide, the Americans - accustomed to state-of-the-art warfare - must adopt the rudimentary tactics of the Afghani horse soldiers. But despite their uneasy bond, the new allies face overwhelming odds: outnumbered and outgunned by a ruthless enemy that does not take prisoners.
Official Site
Trailer
---
Den of Thieves
R
for violence, language and some sexuality/nudity


Gerard Butler, Pablo Schreiber

-

2 hr. 20 mins.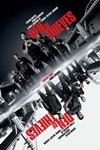 DEN OF THIEVES is a gritty Los Angeles crime saga which follows the intersecting and often personally connected lives of an elite unit of the LA County Sheriff's Dept. and the state's most successful bank robbery crew as the outlaws plan a seemingly impossible heist on the Federal Reserve Bank of downtown Los Angeles.
Official Site
Trailer
---
Maze Runner: The Death Cure
PG-13
for intense sequences of sci-fi violence and action, language, and some thematic elements


Dylan O'Brien, Kaya Scodelario

-

2 hr. 0 mins.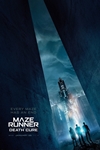 In the epic finale to the Maze Runner saga, Thomas leads his group of escaped Gladers on their final and most dangerous mission yet. To save their friends, they must break into the legendary Last City, a WCKD-controlled labyrinth that may turn out to be the deadliest maze of all. Anyone who makes it out alive will get answers to the questions the Gladers have been asking since they first arrived in the maze.
Official Site
Trailer
---
Winchester
PG-13
for violence, disturbing images, drug content, some sexual material and thematic elements


Helen Mirren, Jason Clarke

-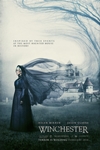 Inspired by true events. On an isolated stretch of land 50 miles outside of San Francisco sits the most haunted house in the world. Built by Sarah Winchester (Academy AwardŽ-winner Helen Mirren), heiress to the Winchester fortune, it is a house that knows no end. Constructed in an incessant twenty-four hour a day, seven day a week mania for decades, it stands seven stories tall and contains hundreds of rooms. To the outsider it looks like a monstrous monument to a disturbed woman's madness. But Sarah is not building for herself, for her niece (Sarah Snook) or for the brilliant Doctor Eric Price (Jason Clarke) whom she has summoned to the house. She is building a prison, an asylum for hundreds of vengeful ghosts, and the most terrifying among them have a score to settle with the Winchesters.
Official Site
Trailer
---
The 15:17 to Paris
PG-13
for bloody images, violence, some suggestive material, drug references and language


Anthony Sadler, Alek Skarlatos

-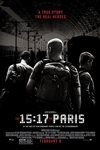 In the early evening of August 21, 2015, the world watched in stunned silence as the media reported a thwarted terrorist attack on Thalys train #9364 bound for Paris, an attempt prevented by three courageous young Americans traveling through Europe. The film follows the course of the friends' lives, from the struggles of childhood through finding their footing in life, to the series of unlikely events leading up to the attack. Throughout the harrowing ordeal, their friendship never wavers, making it their greatest weapon and allowing them to save the lives of the more than 500 passengers on board.
Official Site
Trailer
---
Fifty Shades Freed
R
for strong sexual content, nudity, and language


Dakota Johnson, Jamie Dornan

-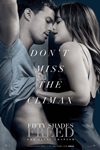 Christian and Anastasia have become a couple, but Christian's past is coming back to haunt Anastasia.
Official Site
Trailer
---
Peter Rabbit
PG
for some rude humor and action


James Corden, Rose Byrne

-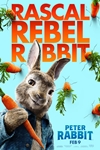 Peter Rabbit, the mischievous and adventurous hero who has captivated generations of readers, now takes on the starring role of his own irreverent, contemporary comedy with attitude. In the film, Peter's feud with Mr. McGregor (Domhnall Gleeson) escalates to greater heights than ever before as they rival for the affections of the warm-hearted animal lover who lives next door (Rose Byrne). James Corden voices the character of Peter with playful spirit and wild charm, with Margot Robbie, Elizabeth Debicki, and Daisy Ridley performing the voice roles of the triplets, Flopsy, Mopsy, and Cottontail.
Official Site
Trailer
---
Black Panther



Chadwick Boseman, Lupita Nyong'o

-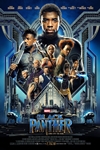 "Black Panther" follows T'Challa who, after the events of "Captain America: Civil War," returns home to the isolated, technologically advanced African nation of Wakanda to take his place as King. However, when an old enemy reappears on the radar, T'Challa's mettle as King and Black Panther is tested when he is drawn into a conflict that puts the entire fate of Wakanda and the world at risk.
Official Site
Trailer
---