Kingsman: The Golden Circle
R
for sequences of strong violence, drug content, language throughout and some sexual material


Colin Firth, Julianne Moore

-

2 hr. 21 mins.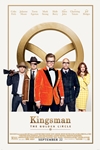 "Kingsman: The Secret Service" introduced the world to Kingsman - an independent, international intelligence agency operating at the highest level of discretion, whose ultimate goal is to keep the world safe. In "Kingsman: The Golden Circle," our heroes face a new challenge. When their headquarters are destroyed and the world is held hostage, their journey leads them to the discovery of an allied spy organization in the US called Statesman, dating back to the day they were both founded. In a new adventure that tests their agents' strength and wits to the limit, these two elite secret organizations band together to defeat a ruthless common enemy, in order to save the world, something that's becoming a bit of a habit for Eggsy.
Official Site
Trailer
---
The LEGO Ninjago Movie
PG
for some mild action and rude humor


Dave Franco, Justin Theroux

-

1 hr. 41 mins.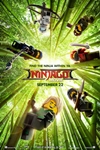 In this big-screen NINJAGO adventure, the battle for NINJAGO City calls to action young Master Builder Lloyd, aka the Green Ninja, along with his friends, who are all secret ninja warriors. Led by Master Wu, as wise-cracking as he is wise, they must defeat evil warlord Garmadon, The Worst Guy Ever, who also happens to be Lloyd's dad. Pitting mech against mech and father against son, the epic showdown will test this fierce but undisciplined team of modern-day ninjas who must learn to check their egos and pull together to unleash their inner power of Spinjitzu.
Official Site
Trailer
---
mother!
R
for strong disturbing violent content, some sexuality, nudity and language


Jennifer Lawrence, Javier Bardem

-

2 hr. 1 mins.
A couple's relationship is tested when uninvited guests arrive at their home, disrupting their tranquil existence. From filmmaker Darren Aronofsky (Black Swan, Requiem for a Dream), mother! stars Jennifer Lawrence, Javier Bardem, Ed Harris and Michelle Pfeiffer in this riveting psychological thriller about love, devotion and sacrifice.
Official Site
Trailer
---
Home Again
PG-13
for some thematic and sexual material


Reese Witherspoon, Michael Sheen

-

1 hr. 37 mins.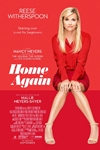 HOME AGAIN stars Reese Witherspoon as Alice Kinney in a modern romantic comedy. Recently separated from her husband, (Michael Sheen), Alice decides to start over by moving back to her hometown of Los Angeles with her two young daughters. During a night out on her 40th birthday, Alice meets three aspiring filmmakers who happen to be in need of a place to live. Alice agrees to let the guys stay in her guest house temporarily, but the arrangement ends up unfolding in unexpected ways. Alice's unlikely new family and new romance comes to a crashing halt when her ex-husband shows up, suitcase in hand. HOME AGAIN is a story of love, friendship, and the families we create. And one very big life lesson: Starting over is not for beginners.
Official Site
Trailer
---
It
R
for violence/horror, bloody images, and for language


Bill Skarsgård, Jaeden Lieberher

-

2 hr. 15 mins.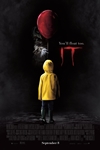 When children begin to disappear in the town of Derry, Maine, a group of young kids are faced with their biggest fears when they square off against an evil clown named Pennywise, whose history of murder and violence dates back for centuries.
Official Site
Trailer
---
Wind River
R
strong violence, a rape, disturbing images, and language


Martin Sensmeier, Elizabeth Olsen

-

1 hr. 50 mins.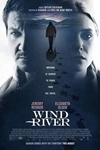 WIND RIVER is a chilling thriller that follows a rookie FBI agent (Elizabeth Olsen) who teams up with a local game tracker with deep community ties and a haunted past (Jeremy Renner) to investigate the murder of a local girl on a remote Native American Reservation in the hopes of solving her mysterious death.
Official Site
Trailer
---